International colloquy, a first step to "activate former YCWers' networks"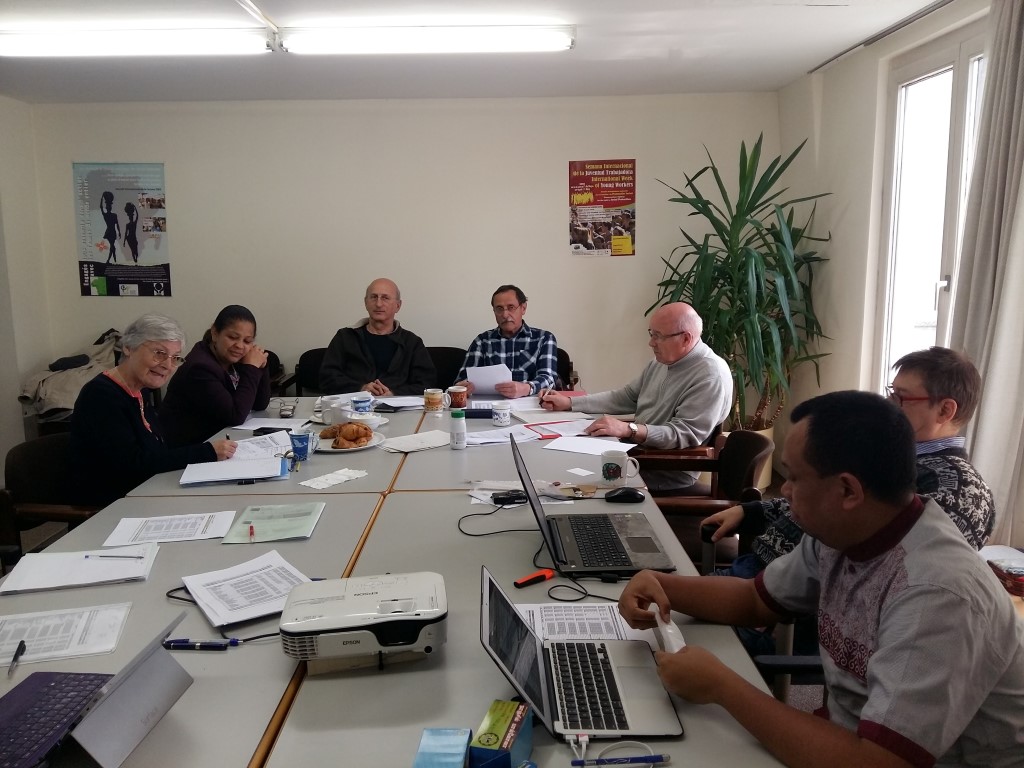 The ad hoc group is preparing the Former YCWers' Colloquy while the International YCW is preparing its XIV International Council. Indeed, the current and former leaders of the IYCW, from the grassroots to the international level, are devoting all their energy to continuing the preparation of the international council and the international colloquy.
The International Colloquy is seen as the first step of a project aiming to "activate former YCWers' networks" wherever possible. Current leaders of the movement ask for support in different fields and levels, sometimes at the local level, sometimes at the international level, depending on conditions and contexts. They see the experience of former members as a force that may help strengthen the movement, e.g. in the analysis-action, planning, training, financial support, extension of the movement, networking, and advocacy. There is, therefore, a "demand". Existing former YCWers' networks, and those yet to be born, can offer their means, possibilities and competences to a greater or lesser extent, according to the situations. The Colloquy should therefore try to match "supply" and "demand" as much as possible. Existing or emerging networks could become "Cardijn Associations or Foundations" linked to each other and to the ICF (International Cardijn Fund).
On the other hand, we were very glad to hear that in some countries, former YCWs were already having meetings in various ways:
- In Brazil for example, former and present YCW leaders elaborated concrete plans to support each others.
- In Canada, there is a "Cardijn funds" to support the existing movement.
- In Spain former YCW leaders write down testimonies to share the reality and motivation of their commitments in the present situation.
- In Austria around 60 former YCW leaders met in April 2016 in remembrance of the 40th anniversary of the 1975 Linz International Council.
- In Japan a group of YCW adult collaborators worked together on our guideline for testimonies.
- In Mexico former leaders – supported by the IYCW continental coordination – are presently meeting and possibly about to revive the movement in their country.
- In Australia and India groups of former YCWs organized themselves into formal associations aiming at collecting testimonies and promoting reflections and actions in line with Cardijn's spirit.
- And so on…
All these initiatives are welcome and we will discuss them during the International Colloquy
See you soon,
Note: A registration to participate in the colloquy is required.